Do You Need a Merchant Account?
Some payment processing systems require you to have a merchant account that serves as an intermediary between your business and your clients' credit-card companies or banks. Reviewing basic criteria and industry experts' recommendations will help you decide if this option is right for your organization.
Various Types
One merchant service provider can fulfill your firm's overall credit-card transaction needs. Usually, your vendor will offer a bank merchant account that functions as a holding location for all credit-card remittances your business receives.
Payment-processing services involve withdrawing money from appropriate cardholder accounts and then placing it into your organization's merchant account. After funds clear all processing and approval protocols, your supplier deducts its commission and transfers the remainder to your corporate bank account.
Identify your business category to find the matching merchant account type:
Online vendor: If you run your business online, an internet merchant account will allow your e-commerce website to handle credit-card data collection and processing.
Brick-and-mortar store: A retail account is appropriate if your business operates from a storefront building with customers dipping or swiping credit cards physically through in-store payment terminals.
Any business type accepting postal or phone payments: Choose a MOTO (mail or telephone order) account.
Bonus Business Tools
Besides merchant account and payment processing, service providers offer extra business tools including credit-card dipping/swiping equipment and security/fraud prevention measures.
Equipment: Point-of-sale (POS), wireless, and PIN-pad machines accept in-store credit cards. Most merchant service providers extend rental and equipment purchase options to businesses. Or you may purchase your equipment from other sources.
Types include newer EMV (Europay, MasterCard, and Visa) chip readers for dipped cards and traditional credit-card machines for swiped ones. Costs vary by model and built-in features, but credit-card terminals can be economical with price tags under $100.
Security: Your EMV-compliant provider must abide by the Payment Card Industry's (PCI) Data Security Standard (DSS), the policies that govern credit-card record handling, usage, and storage. Those criteria establish methods that prevent, detect, and react to security issues. Credit-card companies like MasterCard and Visa impose significant fines on non-compliant firms accepting their cards.
A PCI-compliant E-Complish merchant account is a fast, affordable way to process credit card payments. By meeting the most stringent security standards, it makes worry-free transactions safe for you and your customers.
Preferred Options
Business owners advise looking for a provider offering simple, upfront pricing. Reading your contract's fine print is crucial. It should define all figures including dip/swipe fees, monthly costs, minimum/maximum fees, and transaction rates clearly to prevent any unexpected charges. Verify your vendor's contractual terms to avoid a multiyear commitment with an expensive early-termination policy.
Other considerations include merchant account authorization challenges, startup, and ongoing monthly costs, offered equipment, and provided customer-service opportunities. If you plan on selling goods or services on your website, be sure that your vendor supplies all the necessary online features with payment gateways and virtual terminals.
Prepare for expansion by checking out well-rounded providers processing remittances from various channels including online, in-person, and mobile payments. Ask if your vendor delivers newer solutions like scanning credit cards on mobile devices. Value-added elements like special offers, gift cards, and loyalty program features will allow you to upgrade your transaction methods as your needs change.
E-Complish's flexible merchant platform is ready to optimize your payment system. Just provide us with your wish list of features, and our expert programmers will customize your solution to meet your unique requirements.
Our options include popular trends like Card.io card-scanning technology for mobile remittances. And our problem-solving specialists settle any credit-card processing issues promptly. At E-Complish, we can accommodate your business growth so you can enjoy progress without changing vendors.
Average Costs
Many processors' totals include these average amounts:
Statement charges: $10 monthly;
Minimum fees: $25 monthly;
Gateway payments: $5-$15 monthly;
Transaction fees: 0.5-5 percent plus 20-30 cents per payment.
To find an affordable supplier, consider these three areas:
Upfront setup and/or equipment prices;
Processing rates: Reasonable amounts include a 1.79-percent dip/swipe rate and a 2.25-percent customer-entered e-commerce rate
Contract: Avoid long-term commitments
With E-Complish, you skip the hassle of adding up multiple setups and monthly maintenance costs to figure out your total. Our transaction fee approach simplifies financial matters by charging just one amount: a percentage of every payment. Now that's super easy and convenient. Schedule a consultation to learn more.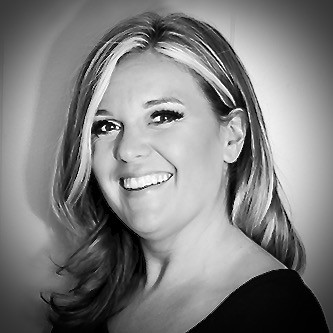 Amber Capece
Amber comes to E-Complish with 12 years of experience in the Hospitality Industry. We are sure you are wondering how…