How to Foster Widespread Consumer Engagement with Omnichannel Payment Processing
Change has been the watchword in consumer payments for quite some time, with most consumers demanding the convenience of paying their bills in an "anywhere, anytime" fashion. Savvy merchants understand such demand and are moving to an omnichannel payment processing model i.e., offering not only multiple payment channels but multiple payment channels that are integrated in a move to engage consumers in all demographic groups.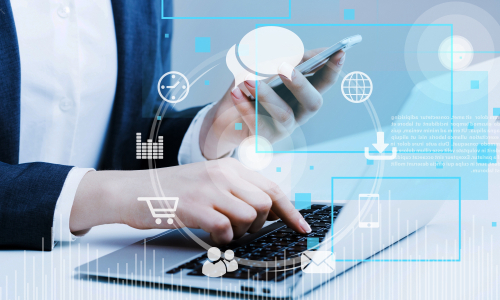 The Case for Omnichannel Payment Processing
Without question, adopting an omnichannel payment processing model is a must for any business that wants to attract and retain millennial consumers no matter the market in which that business plays. Omnichannel payment options are important tools for engaging millennial and GenZ consumers because they have grown up with all things digital, including various modes of digital payments.
However, following an omnichannel payment path is an equally critical strategy for upping the customer engagement ante in general. According to research from Aite Group, more than 90 percent of U.S. households use three or more methods of paying their bills each month.
Must-Have Solutions
Engaging customers from every demographic group with an omnichannel approach to payment processing necessitates incorporating a variety of payment options. A consumer-facing web payments platform belongs at the top of the list. Such a platform allows merchants to accept online payments from their customers through a payment web page. Consumers access the page by clicking a link on the merchants' website, then enter their payment information to pay for services (or goods).
Consumers are attracted by this option in part because it allows them a convenient alternative to paper-based payment methods using what has become a very mainstream payment platform. Further engagement occurs when businesses customize their web pages to feature their logo, color scheme, and other branding elements.
Mobile payment and text-based payment systems, too, should be incorporated into any omnichannel payment processing model intended to bolster customer engagement, as both clearly hold mainstream status and are in high demand by consumers. The proof is in the numbers: 60 percent of consumers surveyed for Mercator Advisory Group's most recent North American Payments Insight Series said they had used their mobile phone to pay for goods and services by using a downloaded mobile app or via a mobile browser. And according to Pew Internet, 97 percent of Americans send texts at least once a day and more than 80 percent now engage in texting to some degree.
Still another essential for customer engagement using omnichannel payment processing: interactive voice response systems. These systems give consumers the convenience and flexibility of handling their bills in an automated, non-paper-based way but without the need to use online or other digital payment methods. The level of engagement is raised by the ease of completing payments via telephone 24/7, with the personalized touch that is sparked when the phone prompts to identify the business and lead customers through payment steps one by one.
Just as importantly, today's consumers also appreciate opportunities to receive funds owed to them without waiting for paper checks and can be more easily engaged when a business' omnichannel payment processing menu has an instant debit card funding ("push payments") component. With instant debit card funding solutions, disbursement of payments and refunds directly to consumers' U.S. debit cards occurs in real-time or near real-time, using existing card network rails and bank/acquirer systems and with no need for consumers to disclose their bank routing numbers to receive money. Such fast, secure access to funds naturally fosters consumer engagement.
Integration Is Key
But there's more to successfully engaging customers with omnichannel payment processing than simply moving to an omnichannel model. Using a single payment solutions provider for all payment methods, rather than one such provider for each mode of payment offered to consumers, is imperative.
Failure to do so in other words, harnessing separate payment solutions providers for different types of transactions makes it difficult for merchants to offer the seamless, flexible payment and payment experience demanded by today's customers. The end result is the erosion of consumer engagement merchants intend to increase rather than decrease by embarking on the omnichannel path. Lack of attention to integration also leads to significant complications when it comes to easy viewing and efficient management of payments on the merchants' part.
E-Complish offers a suite of easily integrated solutions that support an omnichannel payment processing model. Schedule a consultation to find out more.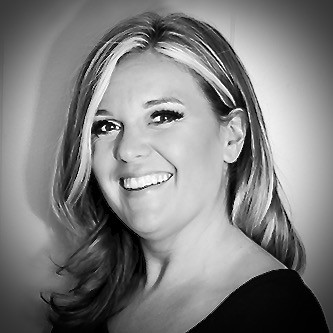 Amber Capece
Amber comes to E-Complish with 12 years of experience in the Hospitality Industry. We are sure you are wondering how…