How to Save Money by Avoiding Fees
Fees? Who Wants Them?
Credit card companies charge their customers an assortment of fees. Many of them range from $20 to $75 dollars. One fee can easily lead to another, especially when you have little money to spare. Some fees will trigger rate hikes and increase your costs in the long term. Fortunately, you can usually avoid credit card fees by taking the right precautions.
Foreign Purchases
Many cards charge a fee on international transactions. This fee can cost as much as 3 percent of the purchase price, according to The New York Times.
There are a couple of ways to avoid the fee:
Refrain from credit card purchases while traveling abroad or using foreign websites. Instead, try to get traveler's checks or buy local currency.
If you travel frequently, look for a card that doesn't charge this fee.
Over the Limit Charges
Credit card companies also apply penalties when cardholders exceed the credit limit. The fee for this is usually about $30.
People who exceed their limits often fall behind on monthly payments.
To avoid this, keep a record of your purchases and try to remain aware of your limit. You may usually check online or via phone.
Don't use the card for dozens of small purchases; it's easy to lose track of them.
Late Payments
Two other fees relate to overdue bills. Your credit card company will demand a late payment fee if you don't make the minimum payment on time.
 It can also charge an extra fee if you pay with a check and the bank returns it due to insufficient funds.
Create monthly payment reminders but don't apply for auto-pay. You should always review your statement before you pay your bills.
Avoid making large purchases on credit if you cannot pay them off at the end of the month. Keep in mind that you're using your credit card for security, not for cash advances.
Services
Credit card companies also charge extra for special services they provide. They typically apply fees to cash advances and balance transfers.
Cash advances cost less than payday loans, but it might be less expensive to pay one of your bills late.
Avoid using these extra services, and do not opt into anything in the mail or online.
Apply for a joint debit/credit card. This way you can choose when to charge, and when to use it as cash, without the fees.
Membership
Some cardholders must pay to obtain and keep their cards as well. Credit cards can have application, setup, or annual fees.
To avoid them, follow these tips:
Find a card with no membership charges. Be careful not to obtain a higher interest rate in the process.
Some companies will waive annual credit card fees if you make a certain number of purchases during the year.
Schedule a consultation and The E-Complish team tell you more about it.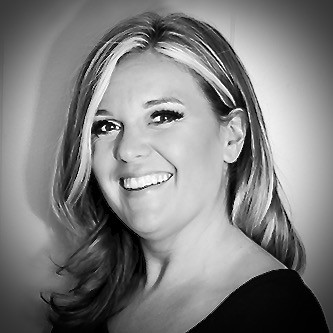 Amber Capece
Amber comes to E-Complish with 12 years of experience in the Hospitality Industry. We are sure you are wondering how…