Mobile Payments 101: The Difference Between Mobile Wallets and Mobile Payments

Mobile Payments
The tech world is abuzz over the last several weeks with news of changes in the mobile payment world. News of mobile payments increasing in popularity has been an ever-present fixture in payments and technology over the last several months, but last week that changed when Starbucks announced their investment in up-and-comer Square, a mobile application that enables consumers to make payments at retail outlets using their smartphones.
Last week, the news came to a head when fourteen major retailers, including behemoths Walmart, Best Buy, and 7-11, announced they would create their own mobile phone payment system – or application. The "Merchant Customer Exchange", as it has been named, has been quoted with their plan to "make shopping less expensive" by enabling customers to pay in their retail locations using this app, receiving coupons and discounts in turn.
What Is a Mobile Wallet App?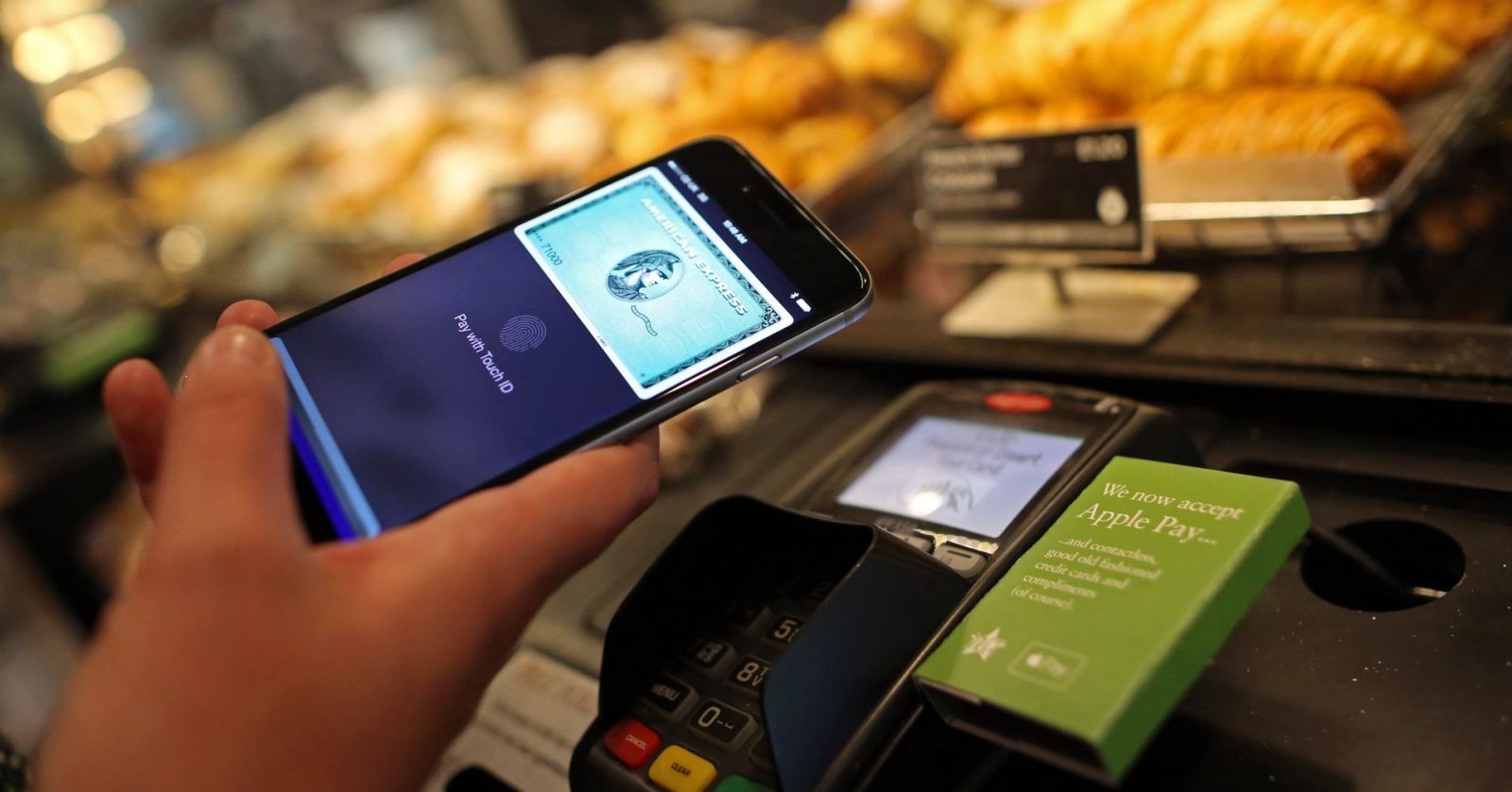 While the term "mobile payment" is generally thrown around to refer to any payment made with a mobile phone, there is a distinct differentiation between a "mobile wallet" app, which allows a customer to use the app as a form of payment in a retail store at the point of sale, and a mobile payment app, which enables customers to make payments, donations or purchase online goods using a smartphone app.
Mobile Wallet apps operate by enabling customers to input their credit card information, which is stored by the app. This is either scanned at the checkout or in the case of some applications, such as Square, detecting that the customer is within a distance of the store and setting up a "tab", which is accessed by the cashier at the checkout and verified through the customer's name and picture. The current major players in the market for mobile wallets include the ubiquitous Google Wallet, as well as Starbucks-backed startup Square.
What Are the Primary Concerns?
 Breach of Security. Recently, TJ Maxx admitted they had lost a significant amount of data that referred to the private credit card information of customers. Aside from concern over retailer access to credit card data and information, there are similar concerns over the ability of any passerby to access a mobile wallet and 'lift' personal information, either using NFC technology or by stealing the phone itself. While some apps, such as Square, verify users with a photograph in person, others simply enable a customer to proffer their phone at the checkout, which is scanned to make the purchase. Protecting a smartphone with a PIN is a start, but can never be considered 100% effective. Even the almighty Google Wallet has admitted to being hacked in the past, risking thousands of users' payment information. Is there really a way to keep something as volatile as a smartphone completely secure?
Fragmentation and too much competition. While the choices are growing by the week, there still exists no universal mobile payment solution that is accepted everywhere and used by everyone. As fragmentation continues in this growing market, will we end up with too many solutions and not enough users? Credit cards are currently dominated by main players MasterCard, Visa, and to a lesser extent, American Express. Users of others, like Discover and Diners Club, sometimes encounter businesses that won't accept their payment method of choice. Could this pose a problem, magnified, for the mobile wallet market?
Another Credit Crunch? A concern voiced by some is that increased ease of spending might lead to another credit crunch. How much easier is it to wave a phone over a scanner, or simply approach a cashier with your name, than to whip out a credit card to make a payment? Although this is clearly a legitimate worry, it's been drowned out by the excitement over the opportunities the future brings – for both customers and retailers.
What Are the Benefits of Mobile Payments?
According to a recent study carried out by Juniper Research, mobile payments are expected to rise nearly four-fold to more than 1.3 trillion by 2017. At that stage, 54% of mobile transactions worldwide will take place via remote purchases and NFC. The aim of the game for purveyors of mobile payment apps is to create something that is simple, secure, and can be available on any smartphone (currently, Google Wallet is only available to Android users).
Some Evident Benefits of Accepting Mobile Payments Include
 Speed up check-out times;
 Easy to use;
Can be super secure, such as in the case of Square which verifies customers with a photo ID. Automatic electronic receipts also enable users to quickly identify if someone is using their account without authorization;
Personalized benefits, recommendations, and deals for customers. This really is the clincher and the reason Wal-Mart et al have gotten on board so quickly. When retailers develop their own app, they will have the most vital capability of any commercial enterprise: To integrate promotions into a payment plan. The access to customer data will be huge: Suddenly, instead of transactions being marked with an impersonal swipe of an encrypted credit card number, each transaction made on the mobile wallet will be related to an actual user persona: With preferred stores, products, shopping times, and geographic areas. The opportunities for a retailer are endless.
Customer Loyalty or Customer Invasion?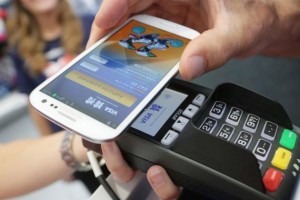 Generally, the view is that the app will almost be a digital loyalty card. It's a great benefit for any business but also helps out the customer. The fees of holding this card are manifested in each swipe, but the benefits could include notifications when there are specials in the area, time or location-specific deals, and personalized product recommendations. The key, however, is for merchants to keep in focus the importance of offering a tangible benefit to the customer. Currently, it appears the mobile wallet frenzy has wiped out this focus and created a technological buzz that may not be particularly consumer-centric. For many merchants, their primary concern is the ability to mine and manipulate all that valuable customer data – which poses as a significant deterrent for some. Whatever the solution, it is vital that it is not only customer-centric and beneficial but convenient and simple.
For some retailers, the answer might be in providing a branded app that enables consumers to make payments, while also enjoying other benefits of app use. Dunkin Donuts, for example, has seen some recent success after launching its mobile app which is powered by its existing gift card system. In the past, the Starbucks app also operated in a similar manner, though the news about their recent investment in Square appears they are ready to take things to the next level in terms of payment functionality.
Back to the Question: Will Using an Integrated Payment App Actually Help?
Will customers prefer to use an all-in-one payment app, enabling them to pay at any retail counter, or would they be content with downloading a branded app for their most-frequented stores and paying on a system such as the one used by Dunkin Donuts? (Currently, at E-Complish, the MobilePay functionality enables businesses to build a payment functionality into existing mobile apps for the same reason).
Will This Result in Bringing Benefits to Customers?
Perhaps. Will it speed up the checkout process? Probably. Will it give Dunkin Donuts more information about their customers? Possibly. But then again, for regular customers, will the use of retail data really make a difference to the bottom-line transaction? A frequenter of a local Starbucks might already know the barista by name, who in turn knows their order by heart (extra shot, no whip, skim milk, two sugars). It is a matter of bringing that data to the next level, so it can be analyzed and used to optimize products and prices, which really presents an exciting new leap forward for the retail and service industry.
What About Non-retailers? How Do Mobile Bill Payments Differ From the Standard Mobile Wallet?
Currently, the buzz about mobile payments has predominantly referred to mobile wallet apps that are used by customers to pay a retailer or service provider on-site. This enables customers to pay by swiping their phone, or for retailers to take payments at events on-site by swiping credit cards using their smartphone device. For service providers who bill their customers on a regular basis, however, there also exist opportunities for mobile applications that allow customers to pay their bills through a mobile application or website, reconciling payments anytime and anyplace. The E-Complish MobilePay system, for example, enables company representatives to take payments from customers during on-site calls, or better yet, have customers pay a bill using their mobile device by opening a link sent in an email invoice.
As this arena continues to grow, the opportunities are endless for both customers and merchants. The question is, who will win in the long run?
Schedule a consultation to find out more.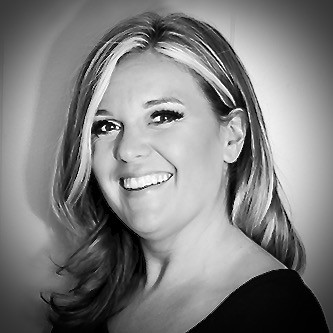 Amber Capece
Amber comes to E-Complish with 12 years of experience in the Hospitality Industry. We are sure you are wondering how…