QR Codes Are Not Dead – Uptrend in Use
With apologies to Mark Twain, rumors of the death of quick-response (QR) code small, computer-generated 2D barcodes are very much exaggerated.
True, players in a variety of industries started writing the QR code obituary a few years ago, when a long period of usage that started with a bang (QR codes being used by marketers galore to induce consumers to visit their websites for added content, deals, incentives, or other inducements to purchase their products) seemed to end with a whimper (disinterest in the marketplace, among other issues).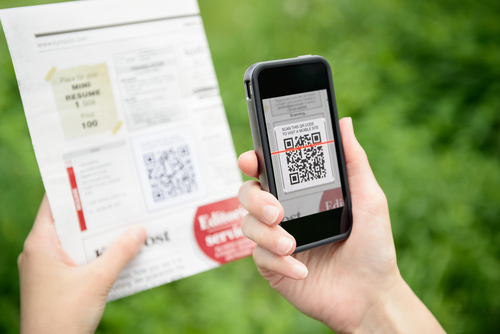 However, the tide is reversing sharply thanks to some significant developments. Smartphone manufacturers are adding built-in QR code-scanning features to their stock camera applications. These features are easier to use, a factor which, coupled with increased smartphone penetration, has sparked heightened acceptance of QR codes across a wide swath of demographic groups. According to a recent survey by Statista, an estimated 11 million U.S. households will scan a QR code this year, up from a fraction of that just a few years ago.
Cost-effectiveness and ease of access are also spurring QR adoption, with 82 percent of retailers jointly surveyed by non-profit group GS1 and VDC Research citing a willingness to invest in technology to read QR codes at the point of sale. And not surprisingly, heightened demand for safer contactless and mobile payment options spurred by the COVID-19 pandemic is fanning the flames of interest as well.
Here are three hot applications for QR and QR-based payments:
Healthcare
Healthcare providers initially utilized QR codes for medical records; the dissemination of lab results and prescriptions; and appointment scheduling, as well as to allow patients to easily access information about different conditions and treatments on their mobile phones. However, the scope of applications has grown.
In a healthcare scenario, providers add QR codes to patients' bills or statements; each code is designed for one-time use and contains data about the amount due. Scanning the codes with a mobile device leads patients to a hosted payment page where they can pay their bills in full or in part using their credit or debit card information.
Retail
Retailers first began leveraging QR codes on coupons and for loyalty programs, as well as on "shelf talkers" and signage so that shoppers could find out more about merchandise on the sales floor. But now, QR codes are gaining ground as payment "instruments".
Walmart was a pioneer in the adoption of QR code payments. Its Walmart Pay app lets customers scan and bag items via self-service checkout stations and then pay for their purchases through their own QR code in that app. Target, too, has jumped on the bandwagon. QR codes are also in use at Amazon Go grocery stores and at the Diane von Furstenberg flagship store, to name a few.
Restaurants
QR payments in restaurants happen in one of two ways. In one scenario, guests scan a QR code with their smartphone camera; the code typically is found on a placard at the table. Upon scanning, a link that takes patrons to an online checkout page appears on the smartphone screen. Payment information is entered directly into payment fields on the page, thus completing the transaction.
Alternatively, the QR code is scanned and payments are sent via an app. This method has been in use in China since 2014 when technology company Tencent introduced a QR code payment system on its WeChat messaging app. Users link their bank account to the app, and payments are automatically deducted from their balance.
With e-Complish's Print & Mail service, QR codes can be embedded into invoices. Consumers may then scan the codes with a smartphone to quickly pay their bills. Find out more about this and other payment solutions from E-Complish and schedule a consultation.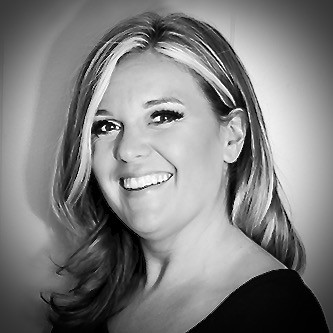 Amber Capece
Amber comes to E-Complish with 12 years of experience in the Hospitality Industry. We are sure you are wondering how…