Reviewing ACH Electronic Payment Advantages
Automated Clearing House (ACH) transactions provide numerous seller and buyer conveniences and benefits from time and monetary savings to reduced errors.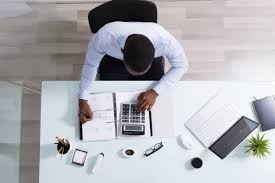 Understanding how this system works and the advantages for each party will help you appreciate this electronic remittance solution's universal appeal.
ACH Basics
What is ACH payment? An automatic fund transfer is a paper check and plastic card alternative. Computers take resources from bank accounts and deposit them into others without payers and recipients handling remittances manually. Some ACH transactions feature all computerized steps. Others convert printed drafts to process them electronically.
Typical examples include:
Customers paying recurring bills like mortgage, energy, and health insurance electronically from their checking accounts
Consumers moving money between banks
Employers compensating workers via direct-deposit wages
Companies paying suppliers and vendors for merchandise
Business Benefits
When clients pay you with checks, delays range from mail deliveries and lost payment recoveries to entering transactions in your recordkeeping system and depositing checks in your corporate bank. Conversely, quick, safe, and reliable electronic transfers eliminate waiting periods, in-person deposits, and extra days before discovering if checks bounced.
They also will simplify financial recordkeeping for your business. Instead of seeing generic information like check numbers and amounts on paper or online bank statements or transaction histories, you view specifics like other parties' names. That enables easier sorting or categorizing remittances with financial software.
Because ACH payments are electronic, they minimize resources including paper, ink, labor time handling and depositing checks, and transportation expenses. Processing remote ACH transfers costs less than accepting credit cards. Forget about cash-flow problems occurring between bank runs to make deposits. When totaling recurring transactions you collect on a regular basis, automated remittance savings mount even higher.
Consumer Merits
With ACH transfers, patrons don't need to send handwritten checks early via postal mail, allotting extra time for you to receive payments by due dates. They can set up on-demand transactions, linking your company to their checking accounts. That allows them to control when they dispatch money to your organization. If they authorize recurring ACH fund relocations, your firm initiates remittances, rendering client interactions unnecessary. Monthly automatic deductions replace remembering to pay bills by deadlines.
Payee names appearing on paper or online account statements make payments easy to track. Security measures include patrons supplying their banking details just once upon signing up for electronic ACH transactions instead of monthly ones like one-time checks and credit card remittances. That minimizes the number of records revealing their checking account information in circulation, lowering identity theft chances.
Ensuring timely electronic payments helps clients avoid check printing and postage costs, lost mail, late fees, and declining credit ratings. This environmentally friendly method conserves paper necessary for printing checks and envelopes along with fuel for transporting them.
Accepting Customer ACH Payments
Is processing over 5000 monthly transactions manually a labor-intensive hassle? Are you eager to complete email, phone, and mail remittances quickly? Do you want to receive faster settlement notifications and improve your collections? Would you like to reduce your company's overhead expenses? Then partner with E-Complish to automate your ACH payments instantly.
Your custom-designed ACH Processor will expedite electronic payment acceptance. Accounting personnel will be able to upload a secure and compliant sales batch with a single click. Reliable security precautions range from Internet encryption to access via passwords and Personal Identification Numbers (PINs). E-Complish programmers will tailor your platform to meet your unique needs for free. Just pay a percentage of each transaction to process ACH transfers with the utmost efficiency.
Donor Retention Case Study
A National Automated Clearing House Association (NACHA) case study of donation trends among fundraising charitable and nonprofit organizations reveals ACH direct payment benefits. Electronic transfers increase endowment amounts and boost donor retention. Sustaining givers make recurring high-sum contributions more frequently than traditional benefactors. Over many years, their ongoing monetary gifts create a committed, loyal sponsor base that ensures a predictable, consistent cash flow.
At one studied nonprofit, its sustaining patrons' ACH transfers represent over 40 percent of its total donation dollars received from individuals. It retained them roughly 20 percent longer than fellow sustainers using credit and debit cards. Accepting ACH direct payments for recurrent philanthropy allows charities to decrease fundraising time and expenses, so they can devote extra resources to their all-important missions. Researchers concluded that repetitive ACH contributions are furthering humanitarian organizations' invaluable efforts. Schedule a consultation to learn more.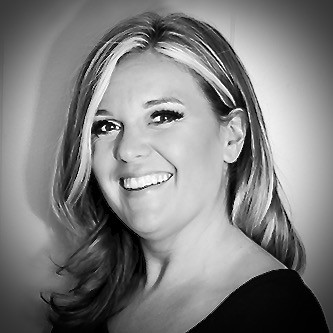 Amber Capece
Amber comes to E-Complish with 12 years of experience in the Hospitality Industry. We are sure you are wondering how…