SMECO Southern MD Electric
The Premise
SMECO, the Southern Maryland Electric Cooperative, provides electricity to over 154,000 homes and businesses. In 2002, the Co-op began searching for a tool to meet its customer members' demands for more convenient payment options. SMECO also wanted to automate some functions and reduce the amount of time employees spent processing payments.
Now, having been an E-Complish customer for over 10 years, SMECO uses a variety of services, from online billing to mobile payment collections.
The Problem
Before partnering with E-Complish, SMECO received payments by cash, credit card, or check that customers either mailed or paid in person at a SMECO office. Multiple employees were dedicated to processing payments.
Customers were unable to pay over the phone, but customer service representatives still had to dedicate a significant amount of time to answering questions about payments. Sylvia Welch, a former customer service representative who is now SMECO's IT Applications Director, said "Our customers were getting upset. They would call with a question about a bill, but our customer service reps would have to tell them they couldn't take a payment over the phone." The emergence of internet capabilities also posed a problem for SMECO's former payment system. "Ten years ago the Internet was available, but it wasn't necessarily easily accessible in 2002. As the ability to conduct business over the Internet improved, more customers were asking to do things online", said Welch.
In addition to inconveniencing their customers, their payment methods were costing SMECO precious time and money that ultimately limited their efficiency. When working with customers in the field, representatives who needed to accept a payment had to call the office, get on the phone with a collection representative, and verbally submit the necessary information. This tedious process constantly interrupted the workflow of the collections team and cost the field representative and the customer time.
The Search
Recognizing their need for a more efficient payment system, SMECO began the search for a simpler, easier process for their customers to use. The Co-op began looking for a user-friendly phone payment option that could easily be integrated with its existing IVR, one that would be customized to meet the unique requirements of its payment process. SMECO also wanted a partner that would help them stay relevant with newly emerging payment technologies in the future.
SMECO contacted E-Complish after hearing about them through a referral. According to Welch, "E-Complish seemed very flexible and able to create exactly what we needed. Many vendors just tell you what they offer with no flexibility. E-Complish told us to dream up whatever we wanted and they would make it happen for us".
Problem Solved
SMECO began by implementing DirectPay, E-Complish's automated phone payment system. This immediately gave the Co-op the ability to take the burden of manual payments out of the hands of employees whose time was better spent elsewhere. Now, SMECO is processing 6,500 – 7,000 transactions a month with DirectPay.
Shortly after implementing DirectPay, EBPP (Electronic Bill Payment and Presentment) was added, which allowed customers to view their bills and make a payment online. Using a portal white-labeled to reflect SMECO's brand and a highly complex algorithm for calculating past-due payments, the EBPP gave customers even more options while saving SMECO from processing paper statements. A popular choice among their customers, SMECO processes 25,000 – 35,000 transactions a month through their online payment portal.
Now, over 10 years later, SMECO is utilizing seven E-Complish services, including VirtualPay (12,000 – 14,000 a month), which allows the Co-op to combine all customer payments from various sources into one central location. They also added VirtualPay Mobile which allows their field representatives to accept payments on their handheld mobile device while working in the field rather than calling the office to process payments. "Prior to implementing the mobile capability, our field reps would call into our back office while the collections team would process the payment through VirtualPay. That slowed up the field reps and our inside team that could have been working on other functions. VirtualPay Mobile makes our field reps self-sufficient. Now they go to the property and can process the payment with their mobile device while standing with the customer", says Welch.
"E-Complish gives us access to technology that we would not otherwise be aware of", says Jolene Burger, SMECO's Programmer Analyst.
The Happy Ending
Since implementing these tools and freeing up its team to develop new portions of the business, SMECO has decreased the amount of time they spend on payment processing while its customer base has grown from 128,000 in 2003 to 154,000 in January 2013.
"Our customers have given us great feedback with each new service rollout", says Welch. She added, "The whole payment system is seamless for our customers as well as our employees". Schedule a consultation to learn more.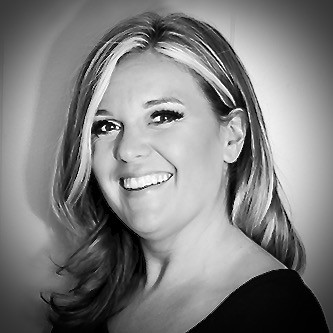 Amber Capece
Amber comes to E-Complish with 12 years of experience in the Hospitality Industry. We are sure you are wondering how…