The Seven Best Practices for Credit Card Payment Processing
What Are the Payment Best Practices for Credit Cards?
Payment processing involves many variable factors and potential problems; online merchants who are new to the industry may find the details overwhelming. Fortunately, there are certain fundamental practices that help merchants prevent costly service interruptions, delays, and fraud issues. Here are seven credit card processing practices that all merchants should observe.

All Terms Should Be Clearly Outlined
A 12-point font or larger should be used on the payment page for easy readability. Refund and exchange policies should be disclosed, and a contact link with company details should be provided. If the product or service requires recurring payments, this should be clearly stated at checkout.
Check the Locations
Every order should be screened for mismatched shipping and billing addresses. When automated, these checks may prevent a few legitimate transactions, but they can also eliminate a large percentage of fraud.
Read the Small Print
Before accepting credit card payments, merchants should be sure that they completely understand all the terms and requirements of their merchant agreement. This can prevent confusion, delays, and processing mistakes.
Use Fraud Detection Tools
Payment processing should ideally incorporate both Address Verification Service or AVS and CVV or CID checks. These detect discrepancies that may indicate fraudulent activity.
Settle Batches Every Day
The daily batch settlement helps to reduce both higher transaction fees and charge disputes from cardholders.
Maintain a User-Friendly Database
When transaction details are readily accessible, it is much easier to investigate disputes and billing complaints.
Learn from Charge-Backs
When chargebacks occur, the reasons behind them should be analyzed. This can help merchants avoid similar situations in the future.
Payment processing software can play a strong supporting role in implementing these practical tips. The web-based merchant applications offered by E-complish can reduce the time, cost, and security risks of credit card processing.
BatchPay allows users to upload numerous individual transactions with one easy step. This reduces fees and minimizes delays that may result in charge disputes.
RecurPay securely manages recurrent billing for merchants who offer ongoing service contracts or financing options. Convenient features like customized automated email confirmations for clients and daily transaction reporting take the hassle out of monthly or annual billing and keep records updated and accessible.
The Fraud Detection Suite can dramatically reduce the incidence of credit card fraud and its associated costs. Advanced fraud detection tools automatically identify common discrepancies and block suspicious activity Customizable filters allow complete control over security parameters.
Schedule a consultation to learn more.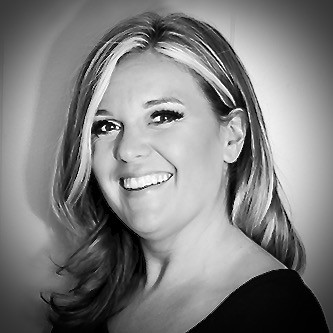 Amber Capece
Amber comes to E-Complish with 12 years of experience in the Hospitality Industry. We are sure you are wondering how…