Three EBPP Implementation Challenges and How to Overcome Them


Migrating from paper-based to electronic bill presentation and payment (EBPP) offers a wealth of benefits to utilities and other businesses that send recurring bills to customers. Making this change also presents challenges. But the good news is that these obstacles can be overcome so they don't "snowball" and give you a case of the blues that will last well past the winter and into the remainder of the year. Here's a closer look at the top three such challenges and how to tackle them.
1. Integration Issues
Many companies have abandoned cumbersome manual payment processing methods, replacing them with accounting software that automatically tracks invoices and transactions. However, when a company's accounting software does not integrate with its EBPP system, some advantages gained from deploying EBPP technology namely, increased payment processing efficiencies, decreased labor expenditures, and reductions in payment reconciliation errors are "frozen" right out. The benefits of EBPP can also be compromised if it cannot communicate with existing payment solutions.
The best way to avoid headaches of this type is to choose an EBPP solution that seamlessly integrates with top accounting software offerings. Avoid deploying a solution that would require any type of modification in order to "talk" to your accounting software or to any other payment products in your operation's technology toolbox.
2. Compliance Related Complications
Adherence to the Payment Card Industry Data Security Standard (PCI DSS) is a must for companies that handle sensitive payment data. Companies may also need to comply with other standards and regulations. This can be problematic, partially because keeping abreast of changes in standards and regulations is a time-consuming and often confusing task. So it's not surprising that for some companies, the prospect of standards and regulations compliance is so daunting that it dissuades them from adopting EBPP altogether.
There is, however, a simple means of circumventing the compliance issue and preventing it from becoming a barrier to EBPP implementation. PCI DSS compliance can be built right into EBPP systems and services, for instance, using a PCI DSS-compliant server.
3. Scalability Snafus
For many companies, growth is a desired result and is frequently an inevitable one. Not all EBPP solutions can accommodate this growth, though. Rather, their very structure becomes an obstacle to benefitting from EBPP in the first place.
The only way to get around this problem is by insisting on a scalable EBPP solution. As tempting as it may sound to opt to pick a simpler EBPP option that meets your current needs, go for something that's scalable and will grow with your company as it does.
E-Complish's EBPP Electronic Billing Presentment and Payment is designed to allow utility companies and other entities engaged in recurring billing to board the EBPP train without grappling with any of the abovementioned obstacles.  In addition to processing transactions on Level One PCI-compliant servers, EBPP Electronic Billing Presentment and Payment is completely scalable. It also offers seamless integration with accounting systems, and its "Pay Now" functionality is fully integrated with E-Complish's HostPay online customer self-service portal and VirtualPay online employee-facing payment portal.
Don't let the potential challenges of EBPP keep your company "snowed under" by paper-based bill presentation and collection methods. Like many other obstacles, they can be addressed when the technology is right.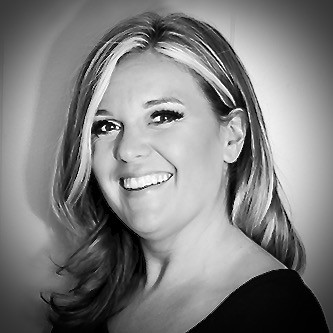 Amber Capece
Amber comes to E-Complish with 12 years of experience in the Hospitality Industry. We are sure you are wondering how…