US Auto Credit
The Premise
US Auto Credit provides dealers with a financing source so they can successfully serve their credit-challenged customers with state-of-the-art loan servicing. They came to E-Complish with the goal of improving their payment collection and transaction processing systems, but additional advantages soon became apparent. One of them was the solution's on-demand scalability and customization, which was a perfect fit with the company's development strategy.
The Problem
US Auto Credit required a 24/7 payment solution that was both secure and user-friendly. They needed a payment system that could be accessed via online or by telephone and modified to meet the needs of a growing business. In addition, the solution had to reduce costs, and increase online payment acceptance, call center efficiency, and processing volumes.
The Search
US Auto Credit selected E-Complish to meet the needs of its increasingly tech-savvy customer base and offer an over-the-phone and online payment experience that complemented the exceptional service provided by the company at auto dealership locations.
Problem Solved
The implementation in 2009 of DirectPay helped US Auto Credit reduce costs through increased efficiency and volume. Both customers and employees were no longer limited by the 9-5 hours of regular business. The new DirectPay payment collection system implemented by E-Complish enabled customers to make payments 24/7 and provided the necessary freedom for US Auto Credit representatives to handle the more difficult debt resolution cases.
After a successful adoption rate of 23% by US Auto Credit customers, in 2010, US Auto Credit moved forward with the implementation of the secure HostPay online consumer payment solution and VirtualPay representative payment and reporting solution developed for call centers from E-Complish.
"Online payments created a small revolution for our customers and enabled self-service prepaid debit card and credit card transactions at the click of the mouse", said Greg Gaines, Director of Ecommerce at US Auto Credit. "Technology and the future of payment collections are driven by what our customers expect, and they were clearly saying that in addition to robust functionality, proven security, and overall product reliability, they wanted a sleek and sophisticated online experience".
The implementation of VirtualPay had additional cost-reduction benefits, enabling US Auto Credit to save on staffing expenses by shifting tasks to more client-focused activities. Now with VirtualPay the call center staff of US Auto Credit had a customized solution to see, accept and provide centralized reporting for all payments processed and their source of acceptance.
The Happy Ending
As a result of the streamlined online payment process offered by E-Complish,  US Auto Credit converted 42% of its client base to online payment processing in the first 120 days of the offering.
They have also:
Experienced a 58% increase in automated payment acceptance;
Decreased payment processing cost by 18%;
Reduced the number of vendors US Auto Credit is required to manage and monitor;
The total monthly volume of items processed increased by 31% for all combined.
"The merchant credit card and consumer payment solutions provided by E-Complish help US Auto Credit remain relevant, viable, and successful", according to Greg Gaines. "As the payment processing industry changes at blinding speed, US Auto Credit values its partnership with a reliable, secure, and leading-edge payment processing provider like E-Complish, now more than ever".
Schedule a consultation to learn more.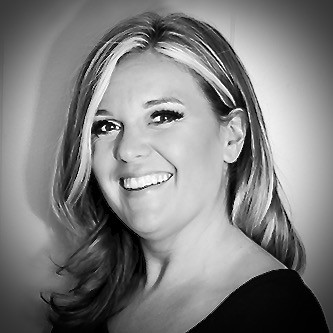 Amber Capece
Amber comes to E-Complish with 12 years of experience in the Hospitality Industry. We are sure you are wondering how…