5 Ways to Improve Rent-to-Own Payments
The rent-to-own (RTO) market is in a growth phase, thanks to a range of catalysts that include heightened urbanization, increased use of virtual RTO platforms, and, of course, the pandemic, which has resulted in a sharp rise in the number of individuals who have bad credit and need alternative ways to obtain furniture, appliances, and the like. By some estimates, the industry now encompasses nearly 10,000 stores across the U.S., serving nearly five million consumers.
According to Researchandmarkets.com, the RTO segment will exhibit a compound annual growth rate (CAGR) of 6.8 percent between 2021 and 2025. The market will be worth $13.62 billion in 2025, up from $10.48 billion in 2021, research by the firm indicates.
But no matter what is spurring the growth of the RTO market and how much it is expanding, merchants can and should do more to improve the RTO payment experience for consumers as well as themselves. Follow these xx tips to achieve that goal.
1. Offer Payment Flexibility
RTO merchants should be as flexible as possible when it comes to the manner in which they accept payments from customers. The greater this flexibility, the better the customer experience, the stronger the customer loyalty, and the higher the likelihood of receiving payments on time rather than chasing them or not receiving them at all.
RTO merchants' payment technology toolbox should include electronic checks, debit cards, credit cards, and even gift cards.
2. Move Into Mobile
Computers have become consistently more affordable in recent years, but their price remains out of reach for many consumers who avail themselves of RTO options. At the same time, most RTO customers cannot readily access the cash they need to make their payments in person and/or are concerned about the safety of doing so.
However, chances are that the majority of RTO merchants' customers have a mobile phone according to a study conducted by Pew Research in 2020, 85 percent of consumers fall into this category. So, accepting mobile payments is a good move.
3. Add Recurring Payment Functionality
Repeat after us: Implementing recurring payment functionality makes perfect sense because it allows RTO customers to set automatic payments to be charged to a credit card or withdrawn from a bank account on predetermined dates of their choosing. This means the payment process will be painless, with no late fees and/or struggling to remember when a rental bill comes due.
Customers also like to see recurring payments on the menu because it offers payment flexibility (as to the date each month on which payments will be withdrawn), in turn increasing the likelihood of remitting payments on time.  For merchants, it leads to better cash flow and more payments received on time.
4. Dial "C" for Call Centers with Interactive Voice Response Systems
Some RTO customers are simply too uncomfortable with the idea of any type of digital payment method but also are looking for a way to make their monthly payments without mailing a paper check or going to a store to hand in remittances in person. At the same time, RTO merchants may be reluctant to invest in staffing a customer call center where live representatives work one-on-one with customers to complete transactions. That's where interactive voice response (IVR) systems come in.
To take advantage of IVR system-equipped call centers, consumers can dial directly into that system or call a toll-free telephone number. The system answers the call with a welcome message that provides instructions on how to proceed with the payment process. Consumers initiate and complete their payment by following a series of prompts, providing information to the system through voice recognition (for instance, verbally sharing bank account or credit card information), or by using the touchtone keypad on their phone.
Like digital payment options, IVR systems boost the likelihood that RTO merchants will receive payments from customers, some of whom may still be hesitant about in-person payments, but do not wish to handle their monthly obligations digitally.
5. Pay Attention to Security
Heightened consumer concerns about the security of their payments and merchants' own concerns regarding the same should be addressed by ensuring that payment solutions are compliant with the Payment Card Industry Data Security Standard (PCI DSS). RTO merchants must also insist on using only payment solutions that take advantage of security technology, such as encryption and tokenization.
Schedule a consultation and learn more about how E-Complish serves the needs of RTO merchants.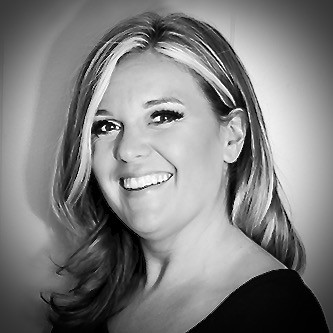 Amber Capece
Amber comes to E-Complish with 12 years of experience in the Hospitality Industry. We are sure you are wondering how…