Electronic Check Payment Benefits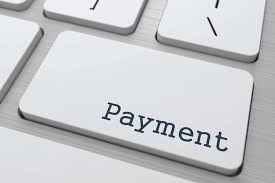 The Federal Reserve's trustworthy and reliable Automated Clearing House (ACH) network allows all connected financial institutions like banks to clear electronic transactions including checks efficiently. Its operations follow the National Automated Clearing House Association's (NACHA) policies and guidelines. ACH's batch method processes payments much more securely, quickly, and affordably than handling individual printed checks manually.
Check Type Differences
Paper checks: Payers, or check writers, fill in payees' names with amounts. Their handwritten signatures authorize payments. This transaction form draws money from bank accounts directly. It's safer than cash because canceled checks become permanent payment records.
E-checks: Like paper versions, electronic checks deduct funds from bank accounts directly. Usually, their tracking numbers resemble those on printed checks. Account holders can add or subtract e-checks from balances in their checkbook registers as they would traditional ones.
Custom-Tailored Solutions
An E-Complish payment gateway will process your customers' electronic checks with the utmost speed and efficiency. We offer two innovative solutions that overcome paper-check handling's difficult and time-consuming procedures to improve collections and reduce corporate overhead costs.
First, our online ACH Processor handles e-check cycles rapidly and easily. Besides providing greater expediency than conventional paper approaches, it incorporates comprehensive tracking and reporting tools. Our second option involves installing Direct Check on any computer to print ready-to-deposit checks on laser printers. You'll receive payments immediately with seamless verification and zero transaction fees.
At E-Complish, you don't have to settle for a pre-packaged system that suits a different industry with dissimilar needs. Instead, we personalize every made-to-order solution to fulfill each client's exclusive requirements. Those extra efforts enable our ACH payment method to offer the major advantages below.
Strong Security
Identity theft victims include about 9 million Americans every year, reports the Federal Trade Commission (FTC). NACHA attributes 85 percent of unlawful access to thieves obtaining personal details from bank statements, handwritten checks, and credit card invoices. ACH transactions offer electronic and automatic features that limit the people who can access private and financial data dramatically. They represent increased safety over paper checks since they aren't subject to misplacement, mail delays or losses, and stealing.
Go ahead and accept out-of-state and international checks. Built-in customer authentication and account validation processes will protect your company from fraud. All encrypted E-Complish payment solutions include secure servers and full NACHA compliance while meeting the industry's strictest security standards. As an extra failsafe measure, ACH can resolve any transaction problems quickly.
Immediate Fund Access
When account holders deposit paper checks into their bank accounts, all or some of those funds might not have immediate access for spending purposes. The 1987 Expedited Funds Availability Act allows financial institutions to hold deposits from out-of-state banks for as long as five business days for them to clear. Then, those sums become available to depositors. Banks may retain local checks for two business days.
In contrast, ACH moves cash electronically from your customers' bank accounts into your corporate ones directly. That speeds up the transfer cycle tremendously. Fund verification begins immediately upon e-check submissions. Real-time transmissions make that money available to your company promptly.
Multiple Conveniences
Recurrent payments need just one authorization before initial transactions. No further approvals are necessary for buyers to continue dispensing regular ACH account remittances. Reduced paperwork is a welcome time-saving advantage. ACH credits disbursements like direct-deposit payroll checks into employees' accounts directly, so workers don't have to spend time taking checks and deposit slips to their banks. Businesses don't need to enact special arrangements to compensate staffers on vacations, leaves, or working at off-site locations.
Cost Savings
As clearing e-fund transfers through ACH has grown in popularity, the system's mass production capabilities offer substantial savings for the many participating businesses and financial firms. Handwritten check transactions cost five times more to process than running such payments through ACH. Eliminating paper, printing, and postage expenses add up to huge reserves. This environmentally friendly method skips transportation to post offices and banks. E-checks decrease the excessive fuel and greenhouse gas emissions involved in delivering printed checks.
Customer Retention
Offering electronic checks among your diverse payment plans allows purchasers to carry out timely remittances without incurring any interest or debt. Shoppers are more prone to frequent e-commerce websites that store their previously entered information so they don't have to waste time keying it in again. Those conveniences can help your company boost its customer retention rate. Schedule a consultation to learn more.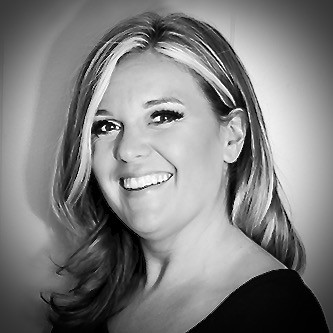 Amber Capece
Amber comes to E-Complish with 12 years of experience in the Hospitality Industry. We are sure you are wondering how…