Choosing the Best Online Payment Gateway
Today's prevalence of successful online merchants is increasing the demand for expedient payment gateways linking e-commerce websites with banks securely. Discovering which features are essential will help you make an appropriate decision for your Internet-based business. To drive customer retention and growth, consider the criteria below in your selection process.
Do They Accept All Major Cards?
For customer convenience, verify that your payment gateway will accept charges on all major credit cards. Chose an E-Complish solution that includes the most varieties. Or cover just the methods your target market uses most. If you start with a limited selection, the chance to add more later will satisfy subsequent client requests for extra transaction options.

Do They Protect Customer Data?
Fraudulent activities can represent significant costs as well as damage your brand and business reputation. Your payment gateway provider must meet current PCI (payment card industry) compliance criteria. That requires a third-party security system evaluation. Because it will store sensitive customer data, your platform must protect privacy by storing card numbers and contact details safely.
Our Level 1 PCI compliance rating ensures that E-Complish transactions meet all necessary rules and regulations. Maximum security measures provide fraud detection tools to curtail falsified expenditures. Confirming that users' personal information is safe increases their possibility of becoming returning customers.
Do They Assure Fast Transaction Turnarounds?
Collecting disbursements quickly is vital for your organization's cash-flow strategy. So choose a payment gateway that provides fast turnaround times instead of slower options that hold your remittances for lengthy intervals. All E-Complish applications specialize in speed and accuracy.
Do They Enable Recurring Automatic Payments?
Do your requirements extend beyond one-time payments for your products or services? Maybe you want to manage recurring transactions. Automatic methods authorize your system to process cards at weekly, monthly, or yearly intervals without needing customer approvals for every bill. Patrons appreciate RecurPay for its punctual reliability that also lowers your collection costs.
Do They Offer Omni-Channel Versatility?
This modern feature affects buyers and sellers directly. Your payment solution should integrate all sales channels, transaction methods, and devices seamlessly. Typical options include credit and debit cards, PayPal, and checks via point of sale (POS), desktop computers, mobile devices, and phone calls.
PayPal is a very popular alternative today. Many people prefer using it to avoid entering personal data into extra websites. Your customized E-Complish omnichannel gateway will make consumer-buying experiences more convenient and consistent, saving time while increasing sales and revenue.
Do They Clearly Present a Reasonable Fee Structure?
Some payment solutions include one-time setup fees. Others also tack on monthly maintenance rates, and small percentages of total sales to cover transaction costs. If batch premiums also apply, you incur extra expenses for every batch you process. Your goal is to get the maximum return on your investment. So choose a trustworthy provider that assures pricing transparency without hidden fees for services like withdrawals, chargebacks, reversals, fraud detection, and technical support.
E-Complish customizes all platforms for free. Instead of setup fees, you owe just a percentage of every transaction. Fill out our brief online form for a free consultation. Our expert programmers will design your payment gateway to suit your unique needs.
Do They Simplify Onboarding?
Launching your online business quickly is a key entrepreneur priority. Ensure that your system integrates easily while curtailing opportunity loss. You may choose a hosted gateway that redirects your patrons to a payment site where they key in their personal information. After your provider's server processes its sales, it returns them to your website.
Programming is an E-Complish specialty. We'll customize your remittance page's look to reflect your branding, continue your patrons' shopping experience, and retain their trust.
Do They Prioritize Customer Service?
Being able to access expert, personalized payment gateway assistance is essential. Your platform involves a multi-tier hierarchy of banks and consumers along with your company and provider. So your system should integrate those levels to furnish active, satisfactory user support.
Due to the sensitive nature of monetary transactions, your application's customer care must resolve problems so your e-commerce business can pass answers on to your patrons. Fill out E-Complish's question/comment form online, and a knowledgeable customer service specialist will provide expert advice. Or use the chat box on any website page to get immediate help.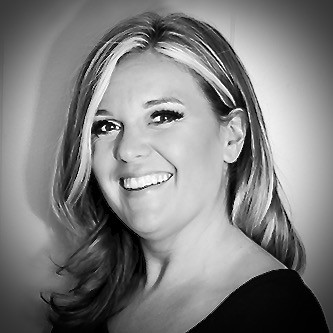 Amber Capece
Amber comes to E-Complish with 12 years of experience in the Hospitality Industry. We are sure you are wondering how…