Healthcare IVR Meets Patient and Provider Needs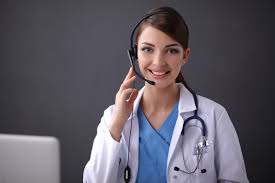 For decades, interactive voice response (IVR) systems have helped various industries provide customer self-service conveniences.
Usage showed double-digit growth in 2016, exceeding expectations. That discovery reinforces phoning as patrons' favorite business contact method.
Advanced IVR payment systems are intuitive enough to enable conversational exchanges and personalized user experiences. They increase insurance premiums and medical/dental bill collections by offering fine-tuned functions and features that understand members' and patients' requests and replies.
Historical Issues
Older IVR systems delivered stilted communication. Robotic messages greeted consumers and gave them limited options like "Press 1 or 2". Since techniques were less user-friendly in the past, navigating confusing prompts to input mundane details from names to addresses was time intensive. Platforms misrouted data or failed to move it between systems correctly. So, many frustrated callers demanded to speak with live representatives, raising overhead costs. When actual agents answered transferred calls, having to repeat information they'd already relayed to automated attendants aggravated patrons even more.
Speech Technology Becomes More Conversational
Newer systems fix earlier problems by reducing input and rerouting times while streamlining customer service and personalizing experiences. Conversational and adaptive IVRs with natural language understanding boast more effective, intuitive, and interactive features. Patients can interrelate with technology easily and expect it to grasp their intentions and fulfill their requests.
Modern IVRs are incorporating artificial intelligence, machine learning, and big data to satisfy users' needs. Benefits include a better understanding of members' wishes, wider input and action ranges, and more interaction analysis. Free-form replies are replacing "Yes" or "No" responses and button presses. They allow patients to state their call reasons like billing, claims, etc. Regional dialects and local accents have historically confused IVR systems. Newer systems put spoken vernacular into context while recognizing speech variations.
Proactive Replaces Reactive Functionality
Today's IVRs go beyond collecting data to determining callers' intentions. When previous versions misunderstood words, they translated sounds and linked resulting expressions to rigid, defined options. Now, putting terms into logical contexts automates customer service processes. Artificial intelligence allows newer systems to deduce why patients initiate calls and what they want from supplied facts. For example, adaptive technology tailors each patron's experience from past conduct instead of just posing generic prompts.
Patrons connect with you through various channels. Younger ones especially begin interactions via mobile devices, placing phone calls only if they encounter obstacles. They see an insurance company's website and call center as equals. When customers ring your number after being online, they like to move forward without starting over again. Sadly, application barriers force members to repeat previous steps. Integrating IVRs with mobile, text messaging, and chat apps will avoid those snags. Results transition systems from voice to multimedia solutions.
For IVRs to handle complete interactions, machine learning must assume a greater role. That technology enables computer enlightenment without programming specific functions. Its algorithms glean information from prior behaviors and predict future actions. Those advancements overcome traditional software's static instructions, so solutions respond more proactively to patients' needs. Extra cohesive and efficient customer service processes result.
Self-Service Phone Payments
Are you letting your insurance company, hospital, clinic, or dental practice's phone ring incessantly or roll over to voicemail? E-Complish's self-service systems that take credit cards and check transactions are better solutions. By automating member calls, our inbound and outbound programs simplify accepting IVR payments anytime. These reliable platforms are easy for patients to use while they save you from call-routing labor and costs.
IVR Deployment Tips
Strengthen greeting with key details: Most callers want basic information like your hours, address, and website. Patients appreciate hearing such essentials immediately in outgoing greetings.
Pick menu options shrewdly: Monitor how many patients choose each option to give their favorite item "Say or press 1" priority. Your main menu should offer your most useful selections with the opportunity of reaching customer service directly.
Keep choices brief and simple: Limit alternatives to five. Callers won't remember beyond that figure. Too many complexities cause annoyed people to disconnect. Supply two main categories like new and current members with each offering more options. Just two submenus mean patients can get to whatever they need quickly.
Provide live-agent access: Conclude every menu with instructions on how to speak with live representatives or leave messages after your business hours.
Check routing accuracy: Test all possible voice-recognition and touch-tone selections regularly for proper routing.
Schedule a consultation to learn more.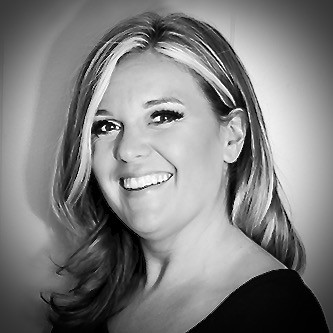 Amber Capece
Amber comes to E-Complish with 12 years of experience in the Hospitality Industry. We are sure you are wondering how…