Real-Time ACH Payments Are Heating Up
When It Comes to Real-Time ACH, Things Are Getting Real
On the global real-time payments front, the market was valued at $6.46 billion in 2018 and is expected to reach $46.7 billion by 2026, according to Verified Market Research. Real-time works out to a compound annual growth rate (CAGR) of 27.9 percent between 2019 and 2026. A study by ACI Worldwide pegs the number of real-time payment transactions processed in 2020 at 70.3 billion, up 31 percent from the previous year. The study also found that "with nearly two billion real-time payment transactions processed in 2020, North America will be the highest-growth region for transactions of this type by 2025.
Several catalysts are driving real-time payment growth. Demand from consumers is one such catalyst. The authors of one study by JP Morgan noted that after using instant payment services, such as Zelle, consumers began to clamor for an equally quick and easy instant payment solution. Pressure to provide instant payment options is fast being exerted, with everyone from gig economy drivers to insurance claimants expecting real-time payouts, the study's authors write.
Simultaneously, the increased popularity of peer-to-peer (P2P) payments spurred businesses to expect payment transfers to be more efficient than, and as rapid as, funds transfers via PayPal and its ilk. Moreover, according to JP Morgan, large suppliers are also looking for faster payments.
The further impetus in introducing real-time payments is expected to move the needle. For example, The Federal Reserve Bank has been hard at work on the development of the FedNow real-time payments system, a real-time payment network for all U.S. financial institutions.
The Fed committed to creating FedNow in 2019 and, in mid-summer 2020, approved a core clearing and settlement functionality that includes a focus on uninterrupted processing, 24 hours a day, seven days a week, 365 days a year.
As part of the FedNow program, the Fed is creating a liquidity management tool that will enable participating banks with excess funds in their Federal Reserve account to transfer money to other member banks that need a funds infusion. Participants in private sector instant payments services will be able to harness the tool to transfer funds from their Federal Reserve accounts to whichever joint statement at a Reserve Bank backs settlement for that service. There will be interoperability with payments systems like The Clearing House's RTP network, which has more than 20 participating financial institutions in its orbit.
Two hundred financial institutions have already signed up to participate in the system, which is intended to be an alternative to large bank-owned clearinghouses. Smaller financial institutions have typically shied away from using these clearinghouses because they prefer not to pay fees to other competing financial institutions for their services.
Current plans call for a gradual, multi-phase rollout of FedNow to speed up its path to market, with a target launch date of 2023 or 2024. However, the Fed said in a note released last fall that it wants to have the system up and running "as soon as practicably possible".
Accelerating ACH
Automated Clearing House (ACH) payments, too, are taking off. Nacha recently reported that while economic activity was slow in 2020, a record 28.6 billion ACH payments were made in 2020, representing an 8.2 percent increase from the previous year. According to a report by Insider Intelligence, chalk it up in part to continued interest in ACH payments in the B2B space as businesses began to see the appeal of a low cost (less than $1) per transaction. Increased use of credit and debit cards for online shopping played a role here as well.
Recent actions by Nacha should only fuel the fire. Effective March 18, 2022, the same-day ACH transfer limit will increase from $100,000 to $1 million. As of March 2021, operating hours for the processing of ACH transactions were extended from 2:45 PM EST to 4:45 PM EST. Nacha took this step to minimize impacts on financial institutions' end-of-day operations and facilitate re-openings the next banking day.
E-Complish supports real-time ACH payments. To find out more schedule a consultation.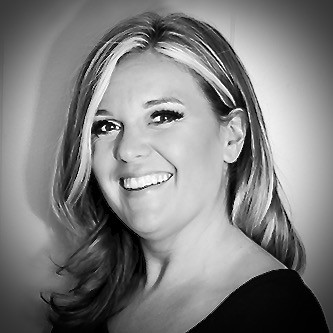 Amber Capece
Amber comes to E-Complish with 12 years of experience in the Hospitality Industry. We are sure you are wondering how…