Remarkable Same-Day ACH Processing Progress
Over 40 years ago, the Automated Clearing House (ACH) launched technology to replace paper check payments.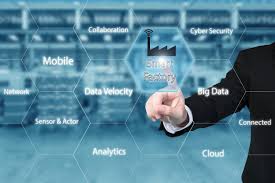 All American corporate and consumer bank account holders can use the ACH Network to process domestic and international credits and debits electronically. This evolving system has been setting notable records recently while preparing for even more future successes. We've rounded up the most impressive results and plans so you can stay current on the amazing progress and momentum.
Setting New Records
Multiple transaction types: Thanks to each 2016 quarter setting a new highpoint by topping 5 billion payments, the ACH Network processed a record 25.6 billion purchases last year. That number is 5.3 percent greater than 2015's volume. It marks the third sequential year that saw electronic payments grow by 1 billion or more individual sales compared to the preceding year. With the ACH system's 2016 transfers hitting the $43.7 trillion level overall, they rose 5.1 percent since 2015. The year's average transaction value exceeded $2,100.
Same-day credits: Customers push funds or credits from their bank or credit union accounts into their billers' corporate accounts. After Same-Day ACH's September 2016 rollout, the system handled 26 million transactions. Its 13 million credits totaled almost $17 billion in that year's last 99 days. Between 2016's fourth quarter and 2017's first quarter, volume increased 13 percent. That's better than many financial institutions expected.
Debits: Authorized billers withdraw or pull debits from their customers' accounts. The almost 12 billion debits that the ACH Network processed in 2016 equaled 58 percent of its overall volume.
Preparing for the Next Phase
On Sept. 15, Same-Day ACH debits will become available with expectations to continue the credits' successful trend. Some 92 percent of polled originators stated in March or April that they would prepare to handle this additional transaction method by its effective date. They represent two-thirds of the network's origination volume. Before the new initiative's launch, 82 percent will test their settlement mechanisms.
All receiving institutions will be set to handle Same-Day ACH debits by the upcoming effective date. Business clients will get transaction information within 30 to 60 minutes of each processing window's closing time to account for payments, according to 78 percent of receivers. Preceding operation, 88 percent of recipients will test their clearing facilities. Some 63 percent noted that their customers' interest in this new phase's implementation is high or medium.
Providing Risk Management Advice
Among surveyed financial institutions, all reported that faster transactions led to zero fraud increases. The National Automated Clearing House Association (NACHA), which governs the ACH Network, has been educating the payment industry about appropriate risk management procedures. But it also points out that the Same-Day ACH system doesn't use any additional banking information or new channels that criminals could access and compromise.
Partnering with E-Complish
So much good news will persuade you to start offering ACH processing or upgrade your existing service. Your enterprise-level company will be able to accept 5,000+ electronic purchases efficiently with E-Complish's ACH Processor. It complies with all NACHA and Federal Deposit Insurance Corporation (FDIC) requirements and meets the industry's strictest security standards. Instead of charging setup fees for our fully customizable web-based payment platforms, E-Complish collects a percentage of each transaction.
Companies: Processing payments through ACH automation is much faster and easier than outdated manual methods. Speedy transfers between any two bank accounts also reduce corporate overhead costs. The two above same-day features move remittances from consumers to vendors more rapidly than before. That will improve your collections and cash flow.
Customers: In today's on-demand society, consumers can order take-out meals on their smartphones and accept deliveries within just 30 minutes. But when using standard payment settlement methods, restaurants serving them must wait two days to receive their customers' funds. Adopting easily accessible and quicker ACH transaction technology can fulfill buyers' needs for urgency with instant results, boosting their loyalty.
Businesses in all sectors should be embracing opportunities to exceed patrons' expectations by offering faster remittance options. Absent-minded customers will appreciate these conveniences. Everyone who forgot to pay regular monthly bills until the last minute will be able to access expedited ways to avoid service interruptions. Same-day ACH will prevent various residential providers from disconnecting electric, gas, water, phone, and cable/satellite TV services due to late payments. Schedule a consultation to learn more.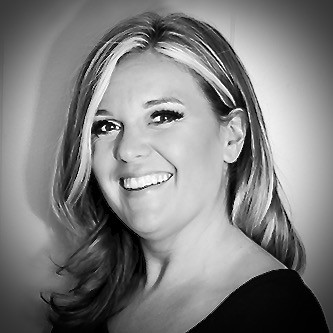 Amber Capece
Amber comes to E-Complish with 12 years of experience in the Hospitality Industry. We are sure you are wondering how…