Outsourcing Payments Benefit Healthcare Providers
Handling payment processing internally is labor-intensive, confusing, and costly. Using an external transaction vendor can reduce your health insurance agency, hospital, or medical office's time and money while enhancing your patients' billing and remittance experiences.

The secret to hassle-free outsourcing advantages involves choosing a transaction processor offering various payment solutions that integrate with your existing software, provide automated billing options that decrease administrative costs, screen remittances for fraud, and reduce your compliance obligations. Explore each in detail below.
Offering Multiple Solutions
Helpful payment systems improve your internal efficiency by accepting multiple transaction forms including checking account transfers via the Automated Clearing House (ACH), credit and debit cards, and paper checks. Processing rates are lower for ACH purchases than for credit card payments. Instant paper check verifications can decrease bank fees and check returns for insufficient funds.
E-Complish offers a customizable suite of applications so you can select the appropriate payment management system for your unique needs. Options from automated phone solutions to online programs improve transaction-processing performance and speed. Choose from methods like VirtualPay for call centers, ACH Processor for bank transfers, and MobilePay for smartphone and tablet remittances. Any single service or combination will save your insurance company or healthcare business from buying new hardware and software.
Streamlining Platform Integration
To get up to speed quickly, top providers provide technical guidance to integrate your new application with your current program. Your team won't need to transfer patient and payment information manually between systems, and you can avoid the cost of software replacement. E-Complish's technology and support experts help clients set up, optimize, and resolve any problems with their payment platforms.
Automating Invoices
Want to relieve your administrative crew from dispatching postal and email invoices? Pick a payment service that sends email statements automatically and accepts instant transactions via online and/or mobile access. E-Complish's convenient Electronic Billing Presentment and Payment (EBPP) reduces paper, printing, and postage costs while decreasing missed and late payments.
Prioritizing Fraud Protection
Payment applications that screen card transactions for fraud can curtail pricey credit card chargebacks. E-Complish's Fraud Detection Suite reveals and analyzes questionable charges automatically. Customize your online tools and filters to inhibit fraudulent activities and costs. Thanks to timely alerts, your staff can address any criminal conduct immediately.
Ensuring PCI Compliance
Every business processing credit cards must follow the Payment Card Industry Data Security Standard (PCI DSS) or face stiff noncompliance penalties and fines. Gaining and maintaining compliance is a costly and time-consuming ongoing obligation. So engage a technology partner to accept and oversee much of your facility's risk.
Working with a payment-processing supplier that ensures comprehensive PCI conformity transfers some of your compliance requirements to your vendor. That minimizes your risks when maintaining sensitive information including personal data and payers' credit card numbers. Remediation costs and fines for inadequately defended and unprotected businesses can be steep. Following hacks and thefts damaged patient/provider relationships may be impossible or hard to salvage.
An outsourcing partnership offers peace of mind while representing sizeable savings if any data issues occur. E-Complish's Level 1 PCI compliance status ensures payment security for healthcare and many other industries around the world.
Understanding Processing Fees
Vendors may charge setup fees. Then many add different fees per payment type like ACH, credit cards, and paper checks. For credit cards, all processors take a percentage of every transaction. You also might pay flat fees per payment. Many providers offer multiple plans with assorted rates to meet various practices' sizes and budgetary needs. Some services also levy monthly bill minimum or participation fees.
The E-Complish pricing model is simple. Pay just a percentage of each transaction. Use a typical monthly billing amount to calculate your projected service fees. Your total savings will include reduced administrative duties, lower ACH processing fees if you aren't offering that option currently, decreased fraud losses, and greater PCI compliance. Consider potential future costs if patients change their payment preferences.
Keeping Pace with Advancements
Younger consumers driving alternative transaction methods are inspiring better solutions and enhancements. Collaborating with an innovative payment-processing vendor that keeps up with the newest developments and latest security requirements minimizes internal busy work. E-Complish's design and programming experts are innovating constantly to deliver the most pioneering, popular, cost-effective, and secure services. That frees you to prioritize patient care instead of tedious invoicing and collections. Schedule a consultation to learn more.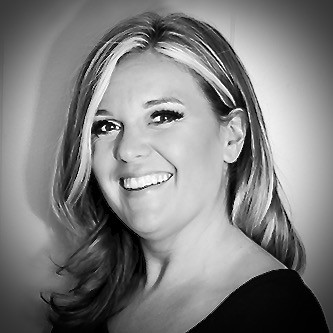 Amber Capece
Amber comes to E-Complish with 12 years of experience in the Hospitality Industry. We are sure you are wondering how…