Digital Services: A Must for Credit Unions
True or false: Digital services, such as mobile deposit, bill pay, and person-to-person (P2P; peer-to-peer) transactions, fall into the "optional" category on the list of digital services credit unions and other financial entities must offer. If you said "true", guess again. While some may assume that adopting a digital stance is necessary only for institutions that handle cryptocurrencies, the truth is, "going digital" is imperative even for those that do not "play" in the cryptocurrency sandbox and may never will.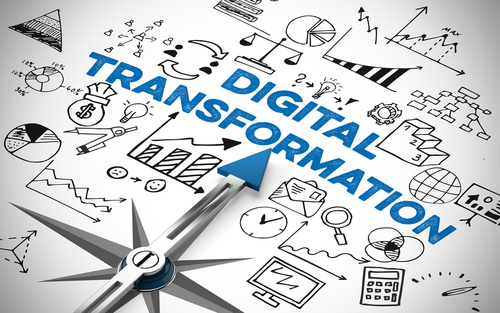 Consumers Change Course
Diving into digital and continuing to expand the roster of digital services is unquestionably becoming more crucial than ever for credit unions. One reason this is so: Consumers' perspective on digital banking is changing, with more and more individuals perceiving these services as a "must-have" rather than a "nice-to-have" thanks to the COVID-19 pandemic and the convenience of digital banking/payments in general. 
Consider the results of Chase's recent Digital Banking Attitudes Study, which reflects the viewpoint of Chase and non-Chase customers ages 18 to 65. Four in five participants in the study said they prefer to manage their finances digitally rather than in person, and roughly eight in 10 use a smartphone and/or desktop/laptop computer to complete their banking activities. Approximately three-quarters of Chase and non-Chase customers alike said they would likely continue to use or begin to use digital payment options as the pandemic subsides.
Meanwhile, PYMNTS.com reports that "digital-first isn't a buzzword in financial services anymore it's reality". The report quotes Tom Gandre, chief operating officer at credit union services organization PCSU, that the share of members who are provisioning their cards to digital wallets like Apple Pay and Google Pay is up by almost 48 percent since the pandemic began; mobile wallet debit purchases, by 22 percent; contactless payments, by 50 percent. The frequency of digital transactions among PCSU members is also on the upswing.  
Statistics indicate that demand for digital banking services not related to cryptocurrency will continue to grow. For example, a report by Juniper Research suggests that 50 percent of the world's population will use mobile wallets by 2024. A recent survey by finder.com found that some 110 million Americans have used a digital wallet at some point 3.5 million more people than two years ago. According to a report by Grand View Research, the global contactless payments market was valued at $1.34 trillion in 2020 and is expected to show a CAGR of 20.3 percent between 2021 and 2028.
Bigger Audience
Credit unions would also do well to establish and/or expand their roster of digital services because it affords them opportunities to cater to a wider breadth of customers. In October 2020, Foresight Research queried nearly 11,000 bank and credit union members in 44 markets about their plans to remain with their current financial institution or take their business elsewhere. Study results indicate that significant customer churn will be the watchword for large banks, such as Chase and Bank of America, over the next two years. In the two years preceding the COVID-19 pandemic, the study found, the number of customers moving from one financial institution to another was around 12 percent. However, that number will increase to 27% for large banks by 2022.
The shift away from large banks is expected to continue. "Americans (have) had to take a closer look at their financial circumstances", according to a report in Forbes. "Consumers leaving and selecting a new bank is an expected trend post-pandemic".
But credit unions will find it difficult, if not impossible, to attract new business without prioritizing digital services. Such services are key to attracting a younger demographic, according to The Office of Small Credit Union Initiatives-National Credit Union Administration. Up to 88% of millennials currently do their banking online, and those numbers will only grow as GenerationZ consumers enter the workforce, The Office reports.
Providing additional competition here: an increasing number of neo-banks and fintechs, such as Monzo and Revolut. As Gandre noted in the PYMNTS.com report, these competitors "are providing convenience and ease of use". Mobile and digital banking "has become critical in servicing credit union members and prospective members", those that do not implement "the right digital strategy" for providing their members with a seamless service experience" will not be able to compete against those that do.
Schedule a consultation to learn more about how E-Complish can help credit unions sharpen their competitive digital edge.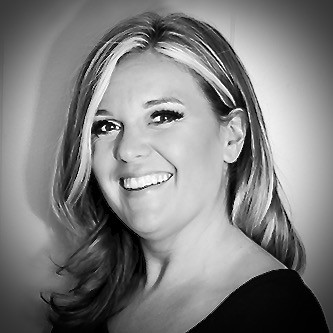 Amber Capece
Amber comes to E-Complish with 12 years of experience in the Hospitality Industry. We are sure you are wondering how…